Smart Whiteboard Wallpaper - Product Overview
Superior Performance
Smarter Surfaces is a leader in surface solutions, and our Whiteboard Wallpaper surpasses traditional whiteboards and flip charts in quality and durability
Versatile Functionality, Easy Installation
Smarter Surfaces Whiteboard Wallpaper transforms surfaces into high-performing dry erase areas. Hang it like wallpaper, use it like a whiteboard, and unleash creativity and productivity in your workspace.
Enhance Collaborative Spaces
Upgrade offices, meeting rooms, and classrooms with this writable surface. Increase creativity and productivity for teams or students.
Create Large-Scale Writable Surfaces
Create large-scale writable surfaces, transforming walls into productive areas with limitless space.
Quality & Performance Assurance
Backed by a 10-year guarantee and independent certifications, our whiteboard wallpaper resists stains and ensures a reliable, non-ghosting surface.
Smart Whiteboard Wallpaper - Technical Specifications
Coverage / Dimensions / Weight:
10m² / 1.22m x 8.25m / 6kg
5m² / 1.22m x 4.12m / 3kg
2m² / 1.22m x 1.64m / 2.5kg
Product Color: White
Product Finish: Gloss Dry Erase
Gloss Measurement: 98 GU at 60 degrees
Material Thickness: 0.30mm = .12""
Odor: None
Environmental (exceeds all US standards): VOC free, solvent free, PFOA & PFOS free and isocyanates free
Certification: Independent certification for Fire – ASTM E84
Suitable Surfaces: walls, plaster, concrete, wood, metal, doors or any smooth surface
Unsure about the right product for you? We offer video call support, live chat, phone and email. Avail of free technical advice and suggestions for ideas and product recommendations so you can choose what will work best for you. Unsure about installation? We are here to help and advise you.
Kit Contents
10m² & 5m²
1 x Dry Erase Wallcovering
1 x Surface Sticker
1 x Application Guide
1 x Wallpaper Spatula
1 x Pair of gloves
1 x Microfibre Eraser
2m²
1 x Dry Erase Wallcovering
1 x Microfibre Eraser Cloth
2 x Adhesive Tubes
1 x Application Guide
Smart Whiteboard Wallpaper Reviews
Showtime Analytics
Smart Whiteboard Wallcovering is very beneficial to our company. In our old office, we mainly used whiteboards. Once we had Smarter Surfaces products installed here, then we knew we wouldn't need to take those over. These products look so much better, and due to covering a much larger area, they are more effective in the office. Before Smarter Surfaces products, we could never leave something on the wall as there wouldn't be space for the next person to use it. Now, this is no longer a problem.
GSB Decorating Limited
Application of Smart Whiteboard Wallcovering took me less than 30 min. I am amazed at how quick it was and the quality is great too.
Smart Whiteboard Wallpaper installation
Smart Whiteboard Wallpaper is an easy to hang writable wallcovering that offers a smooth seamless dry erase surface that is ready to use in just 24 hours. We recommend professional installation for best results
Smart Whiteboard Wallpaper is extremely easy to apply and can be hung horizontally, vertically and even on curved rounded walls. We recommend hanging the wallpaper horizontally to facilitate working at eye level.
It is vital that your surface is smooth before application. Really absorbent surfaces, such as new plaster, should be treated with a primer before application. We recommend using our Smart White Primer as it has been tested to work with our wallcoverings
When your surface is ready, roll the wallpaper out on the floor for measuring and cutting. Measure the wallpaper to the desired length and cut with sharp scissors
Add 10% water if required to the ready mixed heavy duty adhesive and stir to ensure a smooth consistency. Apply two coats of this adhesive to the wall with a roller. Allow the first coat of adhesive to become touch dry before applying the second coat of adhesive. You can then hang the whiteboard wallcovering.
Once the dry erase wallpaper has been applied you must wait 24 hours before using the surface. A full and much more detailed application guide is available to help you apply our whiteboard wallcovering.
You can also view our whiteboard wallpaper application video to see how you can apply it correctly.
You can request a sample pack if you want to sample our products' performance first.
Have any questions, or need advice? We pride ourselves on our excellent customer service and support. Just get in touch with us.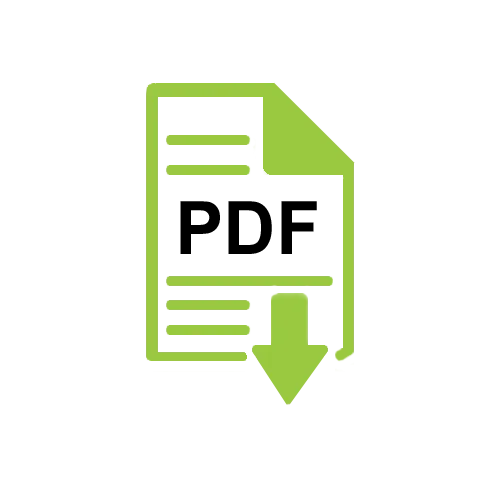 A full application guide to help you apply our Smart Whiteboard Wallpaper.
Smart Whiteboard Wallpaper installation Video
Watch our step-by-step Video Application Guide
Smart Whiteboard Wallpaper Videos
Candor Ags' Solution for Exponential Productivity | Magnetic Whiteboard Walls