Benefits of Using Magnetic Projector Screen Whiteboard Wallpaper
Magnetic, Writable & Projection Surfaces
Combine the benefits of a magnetic surface, writable whiteboard, and projection screen all in one to reinvent collaborative areas.
Versatile Projection Compatibility
Compatible with all types of projectors, including standard, interactive, 3D, and 4K projectors, making it suitable for various presentation needs.
10-Year Guarantee & Quality Certifications
Our whiteboard wallcovering is backed by a 10-year guarantee and supported by independent certifications, ensuring its quality, durability, and performance.
Modern Workspaces & Easy Installation
Create spaces that inspire by transforming entire walls into magnetic dry erase and projectable surfaces quickly and effortlessly.
Reduced Glare & Stain Resistance
The low sheen finish creates a pleasing finish which is stain resistant, designed with a non-ghosting formula for a clean appearance.
Magnetic Projector Screen Whiteboard Wallpaper - Technical Specifications
Coverage / Dimensions / Weight:
10m² / 1.22m x 8.25m / 6kg
5m² / 1.22m x 4.12m / 3kg
2m² / 1.22m x 1.64m / 2.5kg
Product Color: White
Product Finish: Low Sheen
Gloss Measurement: 41 GU at 60 degrees
Gain Value: 1.1 at a viewing angle of 120 degrees
Material Thickness: .12"
Lighting: Normal ambient lighting
Performance: magnetic dry erase & projection with bright, sharp projection performance
Environmental (exceeds all EU/USA standards): VOC free, solvent free, PFOA & PFOS free and isocyanates free
Certification: Independent Projection Performance Report – CREST, Independent Fire certification: ASTM E-84 Class A
Suitable Surfaces: Walls or any flat surface
Manufactured with over a decade of proven whiteboard and projection surface technology.
Unsure about the right product for you? We offer video call support, live chat, phone and email. Avail of free technical advice and suggestions for ideas and product recommendations so you can choose what will work best for you. Unsure about installation? We are here to help and advise you.
Kit Contents
10m² & 5m² – Kit includes:
1 x Magnetic Dry Erase Projection Wallcovering
1 x Surface Sticker
1 x Application Guide
1 x Wallpaper Spatula
1 x Pair of Gloves
1 x Microfibre Eraser Cloth
2 x Smart Neo Magnets (Neodymium Magnets)
2m² – Kit includes:
1 x Magnetic Dry Erase Projection Wallcovering
2 x Smart Neo Magnets (Neodymium Magnets)
2 x Adhesive Tubes
1 x Microfibre Eraser Cloth
1 x Wallpaper Spatula
Magnetic Projector Screen Whiteboard Wallpaper Reviews
Mary Bethencourt - Union School District
This is a very impressive product. As a teacher and administrator of a large school we are always on the lookout for solutions that improve the learning environment but can be implemented inside annual budgeted and during maintenance periods. We are now on our third annual installation programme with over 35 classrooms complete. Highly recommend it from both a teacher / student and longevity perspective.
Openrice Technology - Joe Y - Director
The Smart Magnetic Whiteboard Wallpaper Low Sheen has really helped improve our working space. One of the aspects we like the most is the projector functionality which is not reflective when projecting, resulting in high quality images. We found this product to be particularly useful for meetings as it allows you to really make full use of the walls which is ideal, especially for small meeting rooms. We plan to change the meeting facilities in our other meeting rooms and will continue to use the Magnetic Dry Erase Wallcovering. We have already placed our second order. Would highly recommend any business looking to make the most of their office walls.
Innopharma Education - Ian Jones
Having Smarter Surfaces products, in particular the magnetic projection walls, in our educational training spaces speeds up the sharing of ideas and really improves student engagement. Instead of using a post or a flipchart we can just start writing on our tables and walls. From a visual communication perspective the projection, magnetic and writable functionalities are really powerful for sharing information with our students. You can use the magnetic functionality to stick information on the wall, write over it and then project as well, it really means we can share information in a meaningful way.
Magnetic Projector Screen Whiteboard Wallpaper installation
Magnetic Projector Screen Whiteboard Wallpaper is an easy to hang / install this multifunction wallcovering and it will be ready to use in just 48 hours.
This whiteboard wallpaper for projectors is extremely easy to apply and can be hung horizontally, vertically and even on curved rounded walls. We recommend hanging the wallpaper horizontally to facilitate working at eye level.
Step 1 Ensure your surface is smooth before application.
Step 2 Roll the wallpaper out on the floor for measuring and cutting. Measure the wallpaper to the desired length and cut with sharp scissors.
Step 3 Apply two coats of vinyl over vinyl adhesive to the wall.
Step 4 Hang the magnetic whiteboard projection wallpaper like you would a traditional wallpaper. Use a hard smooth spatula to push out any air bubbles or excess adhesive and wipe the surface clean with water and a cloth.
A full and much more detailed application guide is available to help you apply our whiteboard wallcovering.
You can also view our whiteboard magnetic projection wallpaper application video to see how you can apply it correctly.
You can request a sample pack if you want to sample our products' performance first.
Have any questions, or need advice? We pride ourselves on our excellent customer service and support. Just get in touch with us.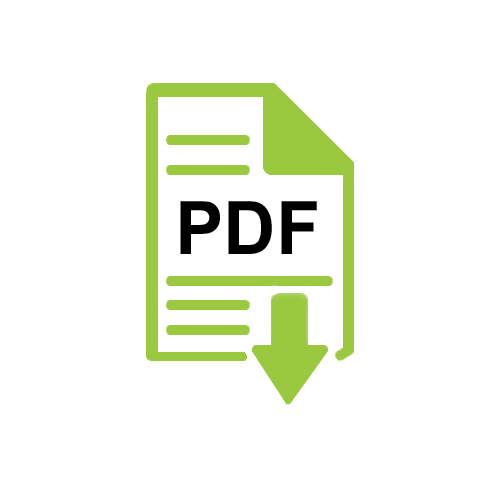 A full application guide to help you apply our Magnetic Projector Screen Whiteboard Wallpaper.
Magnetic Projector Screen Whiteboard Wallpaper installation Video
Watch our step-by-step Video Application Guide
Magnetic Projector Screen Whiteboard Wallpaper Videos
Whiteboard and Projector Wallpaper | DIY Tutorial with dual functionality walls!