Benefits of Using Smart Outdoor Projector Screen Paint
Outdoor Projection Excellence
Ideal for delivering a clear picture for various outdoor applications, including outdoor areas, gardens, beer gardens, buildings and more
Optimal Viewing in Any Lighting
Designed to maximize light return in both low and high ambient light environments, ensuring bright, sharp images during the day and night.
Weather, UV, and Crack Resistant
Developed with a special formula that provides resistance against weather conditions, UV rays, and cracking, making it suitable for long-lasting outdoor use.
Suitable for Various Surfaces
Can be applied to a range of external surfaces, including walls, wood, glass, masonry, plastic, and cloth, as long as they are reasonably smooth.
Compatibility with Various Projectors
Works with interactive, HD, 4K, standard, short throw, and ultra-short throw projectors, offering flexibility in projector choices.
For Use With Outdoor Projector Screen Paint
Projector Type: Short Throw, Long Throw
Minimum Recommended Lumen Value: 2,500 Lumens
Requirements: Interactive, HD, 4K, Standard Projectors
Lighting: works in bright day and dark night environments
Compatible Surfaces: can be applied to fabrics and is suitable for painting or refurbishing old screens, but not suitable for roll-up screens.
Outdoor Projector Screen Paint – Performance
Comparison Table
Compare the performance and specifications of our full projection range
Outdoor Projector Screen Paint - Technical Specifications
Color: White
Finish: Matt
Screen Size:
4.5 m2 : 120" / 320cm at 16:9 Aspect Ratio
13.5 m2 : 220" / 559cm at 16:9 Aspect Ratio
25 m2 : 301" / 764.5cm at 16:9 Aspect Ratio
Weight/Volume:
4.5 m2 : 1.19kg / 880ml
13.5 m2 : 3.57kg / 2.6l
25 m2 : 6.58kg / 5l
Coverage:
4.5 m2 : 279 x 157 cm at 16:9 Aspect Ratio
13.5 m2 : 487 x 274 cm at 16:9 Aspect Ratio
25 m2 : 667 x 375 cm at 16:9 Aspect Ratio
Environmental (exceeds all EU/US standards): low VOC, solvent free, PFOA & PFOS free and isocyanates free
Odor: Very Low
VOC: Less than 0.12%
Certification: Independent Projection Performance Report – CREST, Gypsum Surface Finish Quality Standard of EU Level Q4
Unsure about the right product for you? We offer video call support, live chat, phone and email. Avail of free technical advice and suggestions for ideas and product recommendations so you can choose what will work best for you. Unsure about installation? We are here to help and advise you.
Kit Contents 4.5 m2 & 13.5 m2
Smart Outdoor Projector Screen Paint – White
Primer white Tin
Roller Sleeve
Roller Handle
Stirring Stick
Application Guide
Kit Contents 25 m2
1 x Smart Outdoor Projector Screen Paint – White (25 m2)
1 x app guide
Smart Outdoor Projector Screen Paint Reviews
Cam & Petra - TikTok Influencers
Really amazing product we reviewed this product for our TikTok channel and the results were amazing, one of our most popular posts, we applied to our garage wall with a 3000 lumen projector, incredible, check it out Outdoor Projection Paint - TikTok Cam&Petra Review
A Tarrant
Brilliant Product, we used this to make an outdoor cinema by painting a smooth wall and projecting onto it. Surprisingly it worked really well during the day but at dusk it was really good. Highly recommend it.
Venture Guerilla Marketing - Boston & San Francisco
As a marketing company we are always seeking ideas for installations that attract attention and this product is very good for outdoor projection
Smart Outdoor Projector Screen Paint Installation
To start your outdoor projector screen paint project, prepare the surface first. Clean surfaces that have been exposed to the elements, and remove any rough masonry through scraping and sanding. Measure the area you intend to paint, making sure you have enough paint for coverage. For new surfaces like plaster or mortar, apply two coats of white exterior wall paint before adding one coat of Smart White Primer.
Once the surface is ready, stir the Smart Outdoor Projector Screen Paint thoroughly before use. To achieve the best results, apply the paint with a short pile roller sleeve, ensuring two coats are applied. Allow the first coat to dry before applying the second coat, usually taking around 2-4 hours at 20° Celsius.
Read or download our step-by-step Application Guide
You can request a sample pack if you want to sample our products' performance first.
Have any questions, or need advice? We pride ourselves on our excellent customer service and support. Just get in touch with us.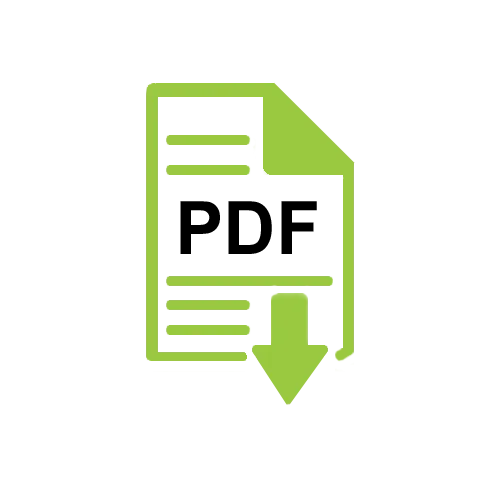 A full application guide to help you apply our Smart Outdoor Projector Screen Paint.
Smart Outdoor Projector Screen Paint installation Video
Watch our step-by-step Video Application Guide
Smart Outdoor Projector Screen Paint Videos
Watch our step-by-step Video Application Guide
Whiteboard Paint White for Education
Whiteboard Paint White Case Study