Smart Clear Projector Screen Paint - Benefits
High Performance Transparent Coating
Smart Clear Projector Screen Paint is a high-performance transparent coating that optimizes projection performance on normal surfaces, such as painted walls, providing an enhanced viewing experience.
Maintains Room Design
Transform a previously painted wall into a projector screen while maintaining the existing room design, allowing for a seamless integration of projector screen functionality.
Improved Projection Performance
Reduces light interference, enhances color and light reflectivity uniformity, resulting in improved projection performance and a 120" (320cm diagonal) screen or larger if desired.
Suitable for Any Application
Perfect for home theaters, gaming screens, meeting rooms, and classrooms, ensuring accurate image projection and optimal viewing quality in normal to low ambient lighting conditions.
Easy Application Process
The clear matte projector two-coat system is easy to apply. Simply paint the surface in the desired color and apply the clear coat on top to create a unique and usable projector wall for lessons, meetings, gaming, or movie nights.
For use with Clear Projector Screen Paint
Projector Type: Short Throw, Long Throw
Projector Requirements: Interactive, HD, 4K, Standard Projectors with adjustable color tone (Color mode setting)
Minimum Recommended Lumen Value: 1,200 Lumens
Lighting: Brighter rooms with normal to high level ambient light
Compatible Surfaces: can be applied to fabrics and is suitable for painting or refurbishing old screens, but not suitable for roll-up screens.
Comparison Table
Compare the performance and specifications of our full projection range
Smart Clear Projector Screen Paint - Technical Specifications
Color: Transparent
Finish: Matt
Screen Size:
4.5 m2 : 120" / 320cm at 16:9 Aspect Ratio
25 m2 : 301"" / 764.5cm at 16:9 Aspect Ratio
Weight/Volume:
4.5 m2 : 1.19kg / 880ml
25 m2 : 6.58kg / 5l
Coverage:
4.5 m2 : 279 x 157 cm at 16:9 Aspect Ratio
25 m2 : 667 x 375 cm at 16:9 Aspect Ratio
Environmental (exceeds all EU/US standards): low VOC, solvent free, PFOA & PFOS free and isocyanates free
Odor: Very Low
VOC: Less than 0.79%
Certification: Independent Projection Performance Report – CREST, Gypsum Surface Finish Quality Standard of EU Level Q4
Unsure about the right product for you? We offer video call support, live chat, phone and email. Avail of free technical advice and suggestions for ideas and product recommendations so you can choose what will work best for you. Unsure about installation? We are here to help and advise you.
Kit Contents 4.5m2
Smart Projector Clear
Roller Handle
Roller Sleeve
Stirring Stick
Application Guide
Kit Contents 25m2
Smart Projector Clear
Application Guide
Smart Clear Projector Screen Paint Reviews
Rick A - Rickson Design Interiors LLC
Reviews Clear Projector Screen Paint was a game-changer for our display room where the aesthetics are key for us. We were not open to having a traditional screen in our design and demonstration room so we transformed one of our painted walls with the clear projection paint and we were delighted with the outcome. Recommended
Trevor Martin - Stoke on Trent
Great for keeping your colors, we are movie and tech buffs but in a house where we needed to integrate a projector screen into my room without taking over the room for the family. The transparent coating was the perfect solution. Great job guys!
Thomas Rakton - San Francisco
Works really well and is easy to paint.Nifty!
Smart Clear Projector Screen Paint Installation
All surfaces to be painted should be clean, dry and free from loose materials.
If the surface is new, paint the surface such as a wall in the color of your choice and allow it to fully dry.
Measure the area you wish to paint your clear projector paint over and mark it using masking tape. The maximum dimensions this paint will cover is 279 cm x 157 cm (109.8" x 61.8").
TIP: Paint the entire wall so the area with projector paint will be less visible
Stir paint thoroughly before use.
For best results, apply paint using a mohair or lint free short pile roller sleeve. • Apply 2 coats allowing the first coat to dry once applied.
Once the first coat is dry (approx. 2-4 hours at 20°) apply the second coat.
Smart Clear Projector Screen Paint will be touch-dry in 1 hour and usable after 24 hours.
You can request a sample pack if you want to sample our products' performance first.
Have any questions, or need advice? We pride ourselves on our excellent customer service and support. Just get in touch with us.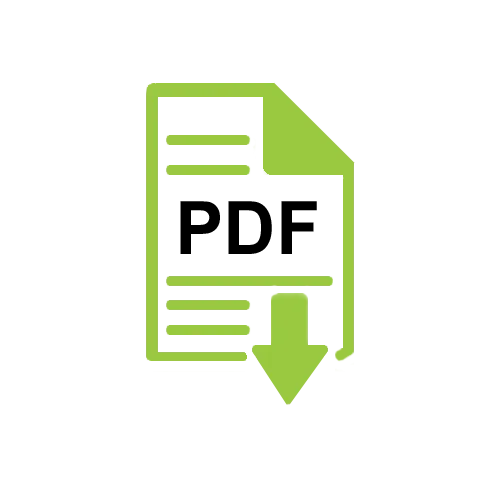 A full application guide to help you apply our Clear Projector Screen Paint.
Smart Clear Projector Screen Paint installation Video
Watch our step-by-step Video Application Guide
Smart Clear Projector Screen Paint Videos
Watch our step-by-step Video Application Guide
Whiteboard Paint White for Education
Whiteboard Paint White Case Study