A Detailed Guide to Turning Any Surface into a Projection Surface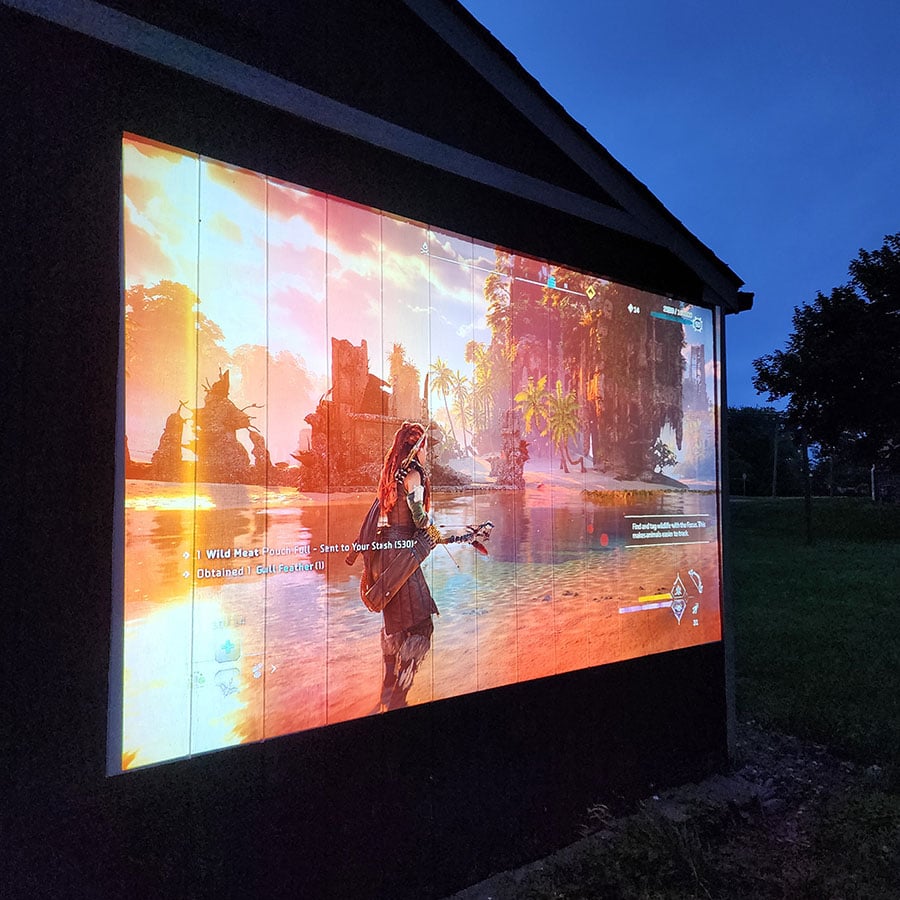 A classroom whiteboard, an office wall, a door, a metal panel, an outdoor wall, or a floor you can turn any smooth surface into a projection screen with the right set of products. The good news is that the projection range by Smarter Surfaces has a specially designed projection surface solution for every possible use case. Whether you want to create an outdoor theatre to enjoy a football match with your friends and family or need an ambient light-rejecting wall for your gaming room, we have got you covered.
In this post, we will discuss different projection paints and wallpapers that you can use to turn regular walls into projection surfaces. We'll discuss the specifications of the products and help you understand how to choose and apply projection paints and wallpapers for different conditions.
Turning classroom and office walls into projection surfaces
Classrooms and offices usually share a trait, that is a lot of ambient light, unless, of course, you have created a special room just for projection.
So, generally speaking, the main challenge of creating a projection surface in meeting rooms and classrooms is dealing with different ambient light levels. You will need a projection screen paint with a high gain value and low gloss.
White projector screen paint pro is designed specifically for these situations. It works brilliantly in low-light conditions and bright rooms. It has a gain value of 1.24 and a viewing angle as wide as 140 degrees. The paint prepares any smooth wall for HD and 4K projection.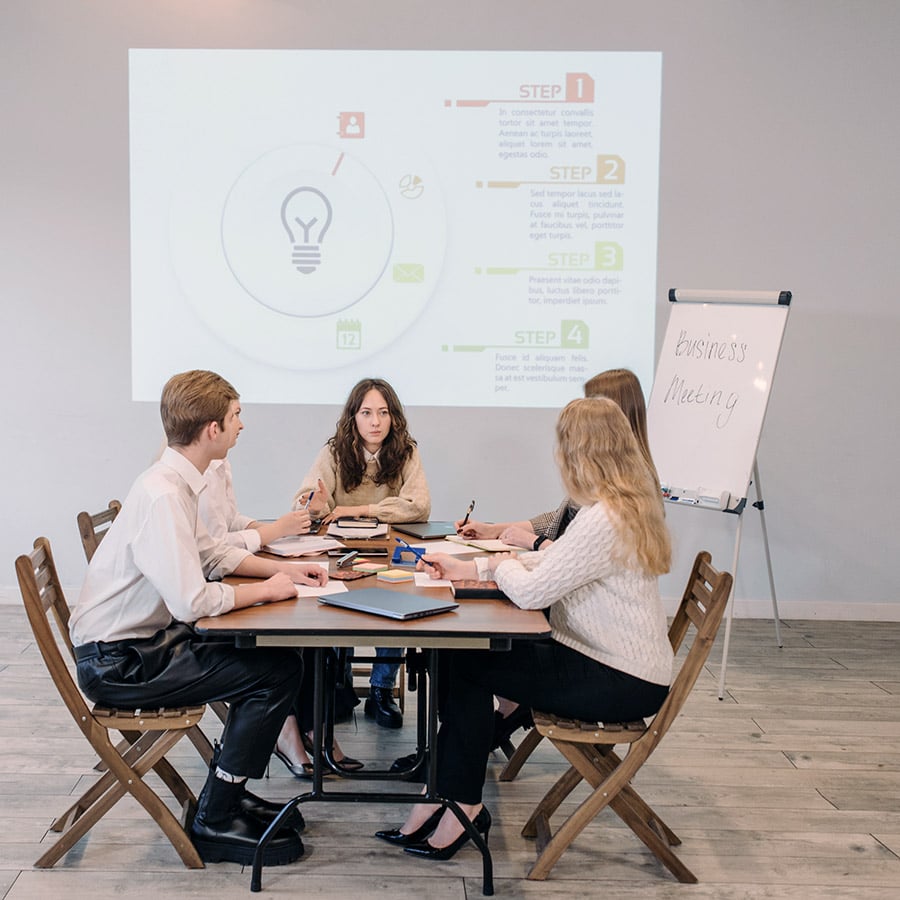 Creating an outdoor projection surface
Outdoor projector screens need to be weather-resistant and capable of handling high levels of ambient light. You can use outdoor projection screen paint to turn any outdoor wall into a high-quality projection surface. Use it to watch movies under the stars, play games on a giant screen, or even for an official event at an open-air location.
The screen works during the daytime, however, it helps if it is not competing with direct sunlight.
Smarter Surfaces' outdoor projector screen paint gives your walls a gain value of 1.26 and a viewing angle of 140 degrees. You can use both short-throw and long-throw projectors to produce high-definition images, as long as the projector gives out a lumen value of 2500 lumens.
We also have a floor projector paint which is designed to endure the rigor of being walked upon. This paint works in the daytime too and is washable.
Watch our outdoor projection paint in action.
Creating a projection screen for low-light environments
Having a white projection surface with a high gain value in a dark room may not be the brightest idea. You need a different solution for that.
A projection paint in darker shades like grey and dark grey absorbs more light. Thus, it increases the contrast between the darker the brighter colours on the screen. You get a more vibrant image with better-defined colours.
Depending on the lighting conditions of the projection room, you can choose between smart ultra high-contrast projector screen paint, ambient light rejecting paint and high-contrast projector screen paint. Or, you can choose black projection screen paint if you have a designated dark room.
These paints are created for low-ambient lighting and have low gain values and extremely low gloss. You can use the projection paint comparison table to choose the most suitable solution for your room. Our product advisors are always ready to help you pick the best projection paint. Book a free video consultation and let our experts take a look at your projection space and we'll guide you on the best path.
Interactive projection surfaces
A projection screen becomes way more interesting if you can interact with it whether it is by using your fingers on a projection surface like it were the touch screen or writing on it with a dry-erase marker. It's possible and not even that hard to achieve.
A touch-resistant projection surface
You need a special kind of projection paint to create a touch-resistant projection surface. Interactive projector screen paint by Smarter Surfaces is designed to endure the palm fats that usually damage projector screen paints. You can use a projection screen painted with the interactive projector screen paint like a touch screen.
A projector screen you can write on
You can use a low-sheen whiteboard wallpaper to create a projection surface that doubles as a whiteboard. This can be a perfect solution for classrooms as well as meeting rooms where you can write on the whiteboard wall while projecting upon it.
You can make things more interesting by applying the magnetic projector screen whiteboard wallpaper. On top of projecting and writing on it, you can stick notes with a neomagnet to this wallpaper.
You can use the detailed application guide and tutorial video to apply the wallpapers by yourself.
How to paint a projection surface?
Prepare the wall by scraping any loose masonry or roughness. You can use a waterjet for outdoor walls that have been exposed to the elements.
Apply high-quality white primer to the projection area. If the wall has exposed plaster, you may need to apply a couple of coats of regular exterior paint.
Stir and apply the projector screen paint and apply a second coat after it dries. It usually takes 2-4 hours.
The wall should be ready for use within 12 hours.
The application methods may differ slightly depending on the paint and the room. Luckily, every product comes with a detailed application guide and a DIY video tutorial. And of course, you can reach out to our product advisors for assistance during the installation process.